Education and exchange combined! The workshop is designed for restaurant owners and workers. During four workshops we work in small groups with areas such as food, environment & climate, accessibility, economy, communication and social sustainability.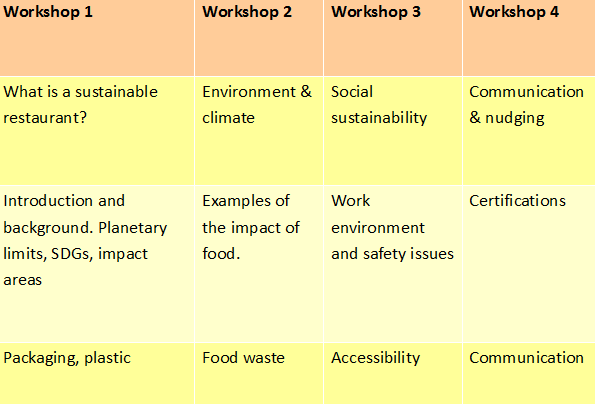 Every restaurant can bring up to three people from each company. The spots are not bound to specific names.
The workshops are included in the "Lagom" membership (9000 SEK per year). If you want to read more about the different memberships click here.